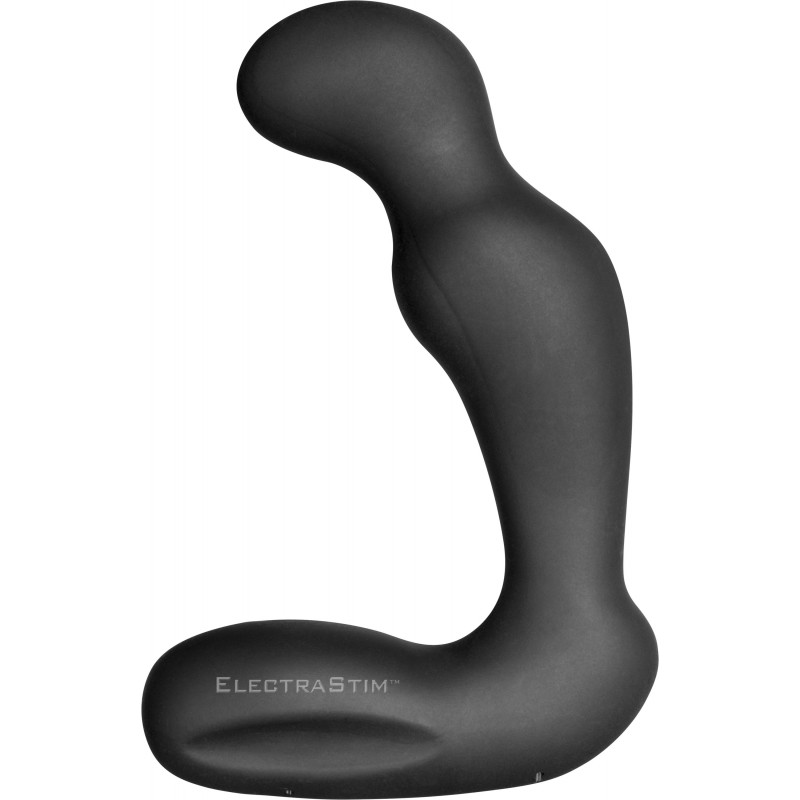  
Sirius Silicone Noir Electro Prostate Massager
Sirius has a quadri-polar design that makes easy work out of prostate milking. Stimulate up to four areas at once with a dual-channel stimulator, teasing deep inside your ass, tickling your perineum and massaging your prostate in unison. You can expect powerful contractions and an intense tingle that nudges Sirius against your sweet spot.

The Shape and Play design allows you to angle the tip, shaft and perineum stimulator for a tailored fit against your erogenous zones. Feel the tip stroke and nudge your prostate with every pulsation, pushing your sexual satisfaction to incredible new heights.
Intensify the pleasure you experience during masturbation, foreplay and sex and deepen your sexual satisfaction with the ElectraStim Silicone Noir Sirius Prostate Massager. Developed especially for his pleasure, Sirius is designed to stimulate his prostate and lavish his anal pleasure zones with powerfully orgasmic sensations.

This tried-and-tested male sex toy serves up a unique and addictive sexual experience that could lead you to a hands-free orgasm (HFO). Rock your body against Sirius' 4-inch length while the perineum stimulator teases your sensitive sweet spot with its expertise. Surrender to sensation as Sirius causes your ass to sensually throb and clench, nudging the curvaceous tip against your P-spot with faultless rhythm.

Use Sirius with a dual-channel stimulator and enliven the four quadri-polar contacts with electrosex tingles. Use Sirius with a single-channel stimulator and choose to enliven any two contacts, focusing stimulation to either side of the shaft or either side of the perineum massager.

Crafted from platinum-cured medical-grade silicone, Sirius is beautifully smooth to the touch and has a squeezable density to improve comfort and amplify your excitement during play. Our Shape and Play technology allows you to bend and pose Sirius into position for the perfect fit against your body. Adjust the angle of the tip, shaft and perineum stimulator to ergonomically match your internal slopes and curves.

For the best sex sensations, we recommend that you use Sirius with some water-based lubricant.


Electrode Type

Quadri-polar for internal and external stimulation - takes 4x 2mm pin connectors. 1x Silicone Noir Sirius electrode is included in each pack. You will need to connect Sirius to an ElectraStim stimulator to feel the sensations described.


Dimensions

4 inches insertable length x 4.45 inches circumference at the widest point.
(100mm length x 113mm circumference)


Materials

Made from 100% platinum cured, medical-grade silicone.
You might also like