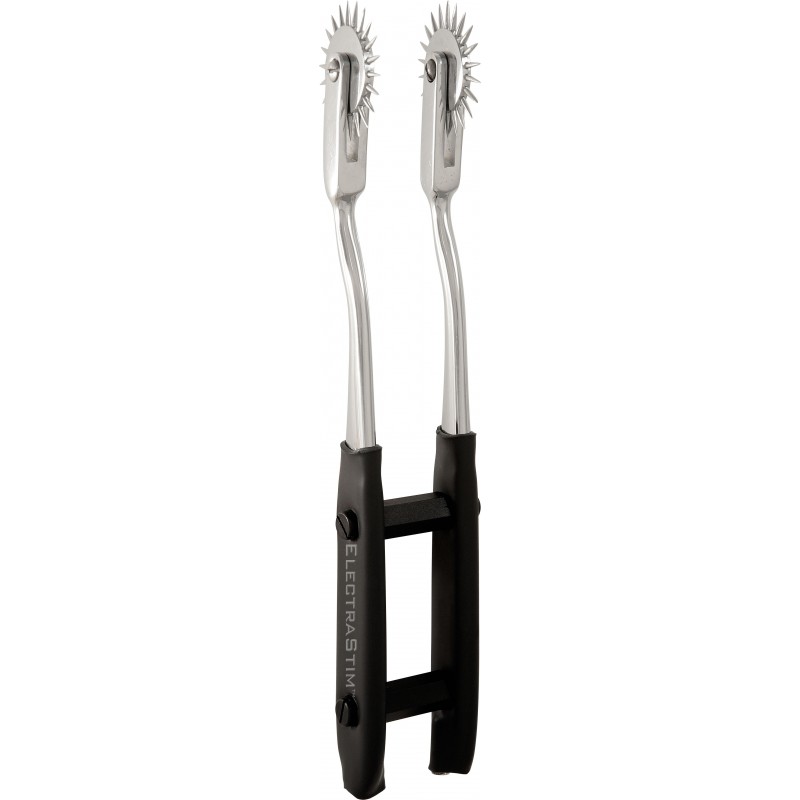  
Double Electric Pinwheel 2mm
Our 2-wheel electro pinwheel serves up twice as many teasing sensations with every stroke to improve your erotic response during sensory play. An incredible tie-and-tease tool of seduction, you can enjoy its erotic charms with or without an electrostimulation unit. Although this bedroom bondage accessory looks scary, it's designed to be used gently to awaken desire during foreplay.
Each petite wheel features an array of pointed spikes which gently glide over the skin, inducing pleasurable goosebumps and increasing sensitivity to enhance the impact of every intimate touch. Connecting with bi-polar contacts, both wheels come to life with tingling estim sensation to prolong the effectiveness of their teasing ways.
Amplify the effects of stimulation by using our conductive gel on both wheels before play.
You might also like