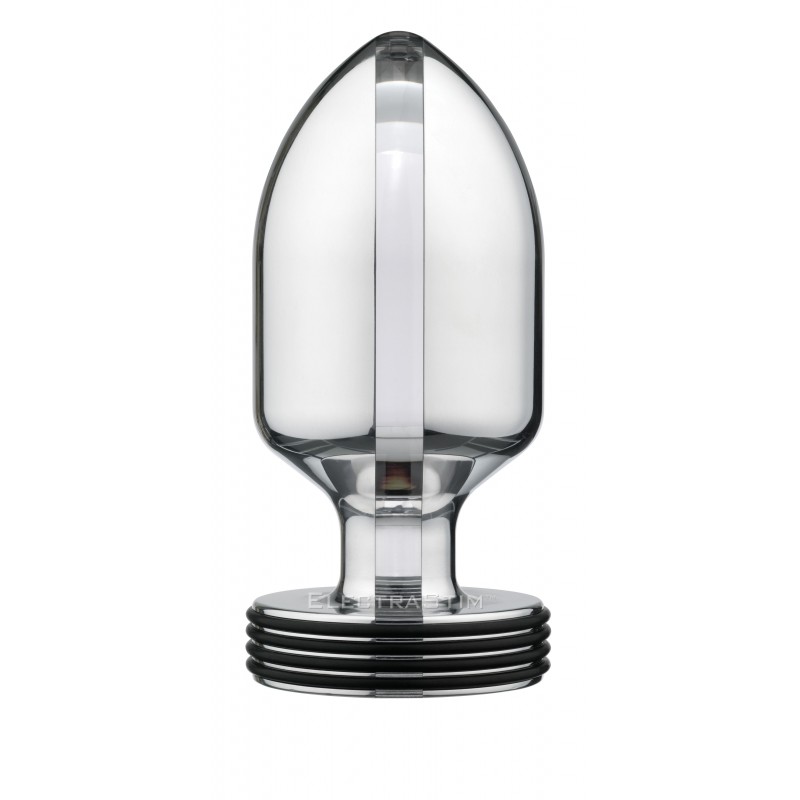  
Intimidator Electro Buttplug 70mm
Are you ready for your biggest anal sex toy challenge? The largest butt plug in the Extreme range is called Intimidator for a reason! Prepare to feel stretched to your limits and filled to the brim by this impressively big metal butt plug.
Measuring 5.3 inches in insertable length with a gargantuan girth of 8.6 inches, you'll need a lot of water-based lube and plenty of patience to conquer this massive anal electrode. The heavy weight, large proportions and curvy form can only be tackled by those who are advanced in their anal training.
The weight optimises pressure against the prostate and other anal sweet spots, serving up lashings of sensation. Plug Invader into one of our stimulation units and prepare to be thrilled by tingles, contractions and pulsations that escalate your satisfaction beyond expectations.
You might also like